وبينار اسناد
Webinar on documents at Hoover Institute
The Following took place on December 10, 2021, as Webinar (Internet conférence) at Hoover Institute in the name of Exc. Ardeshir Zahedi.
Scrol down click on the video to watch the entire Webinar.

اين وبينار (کنفرانس اينترنتی) روز دهم دسامبر 2021 در انيستيتو هوور در بزرگداشت وبياد جناب آقای اردشير زاهدی روی داده است. کسانی مانند هنری کيسينجر، خانم کانداليسا رايس، سفير پيشين آمريکا در روسيه در اين جلسه شرکت داشته اند.
برای ديدن تمام دوساعت وبينار به پايين برگ برويد. روی ويدئو کليک کنيد ببينيد غير ايرانی ها چگونه از زنده ياد جناب زاهدی تجليل میکنند.


Ardeshir Zahedi and the Zahedi Archives at Hoover

Description

Ambassador Ardeshir Zahedi is considered one of the most influential figures during the last two decades of monarchy in Iran. He was the last Iranian ambassador to the U.S. under the Shah who also came to personally know nine American presidents—Truman, Eisenhower, Kennedy, Johnson, Nixon, Ford, Carter, Bush senior, and Reagan. In 2018, the archive of Ardeshir Zahedi opened to the public for research. A selection of key documents from the collection was published in "A Window into Modern Iran: The Ardeshir Zahedi Papers at the Hoover Institution Library & Archives" (Hoover Press, 2019).

In light of recent events, this online symposium will be held in memory of Ambassador Ardeshir Zahedi, who passed away on Thursday, November 18, 2021, in Switzerland.

Please join Hoover fellows Henry Kissinger, Abbas Milani and Michael McFaul; Hoover director Condoleezza Rice; Eric Wakin, director of The Hoover Institution Library & Archives; and other speakers and panelists as they talk about the singular collection of Zahedi's papers and discuss his life and work.

Speakers:

Noelle E. Cockett, President, Utah State University
Henry Kissinger, former US Secretary of State; distinguished visiting fellow, Hoover Institution
Michael McFaul, former US ambassador to the Russian Federation;
Peter and Helen Bing Senior Fellow, Hoover Institution
Abbas Milani, research fellow, Hoover Institution
Hamid Moghadam, Chairman and CEO, Prologis
Condoleezza Rice, former US Secretary of State; Tad and Dianne Taube Director, Hoover Institution
Eric Wakin, deputy director, Hoover Institution; director, Library & Archives

Panelists:

Roham Alvandi, London School of Economics and Political Science (Chair)
Arash Azizi, NYU
Robert Steele, London School of Economics and Political Science
Maaike Warnaar, University lecturer, Leiden University


Zahedi Family Fellowship
The Zahedi Family Fellowship is a twelve-week residential fellowship focusing on the new Zahedi Archive (which includes both diplomatic correspondence and collected photos) at Stanford University's Hamid and Christina Moghadam Program in Iranian Studies.

During the fellowship period, the Zahedi Fellow is expected to pursue their independent research in residency and to hold a lecture, seminar or workshop on their research, organized by the Iranian Studies Program. The Zahedi fellow will have access to Stanford University Libraries and the Hoover Institution Library and Archives as well as a community of scholars at Stanford.

for more Information please consult the Hoover Institute Website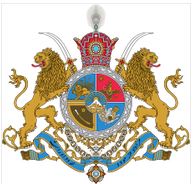 نماد ملی شاهنشاهی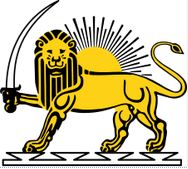 نماد ملی ايران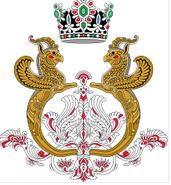 نماد ملکه ايران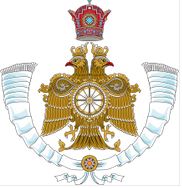 نماد وليعهد ايران